Medical Cannabis vaporizers are a hit with patients in Canada who love to consume their cannabis concentrates in many different ways.
By far, the best-known way to consume Medical Cannabis extracts and concentrates in Canada is vaporization. Medical Cannabis Vaporizers are easy, transportable, and safe. Best of all, they provide near-instantaneous relief without the smelly, acrid fumes produced by smoking cannabis.
Kaiser Day's vaporizable medical cannabis has been produced in compliance with the Canada Cannabis Act.
Here are some suggestions to aid you in getting the most out of your medical cannabis concentrate vaporizing experience: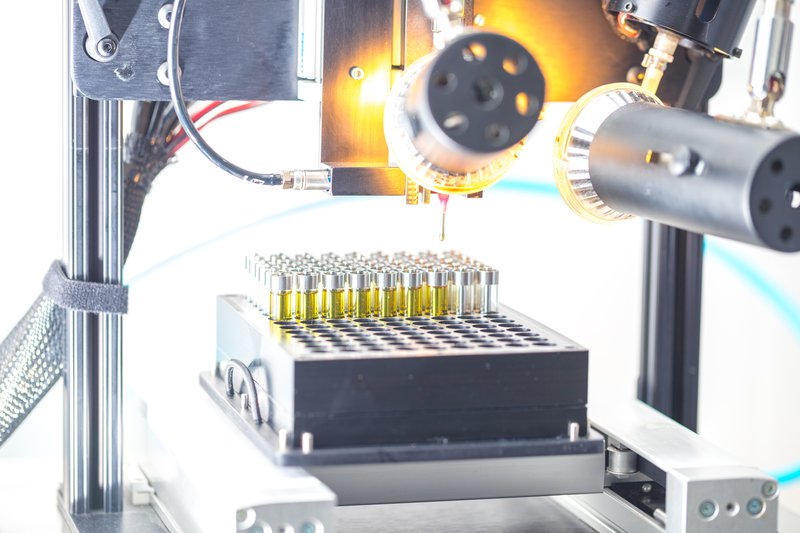 How Does Vaporizing Cannabis Concentrates Work?
A cannabis concentrate is extracted from a dried cannabis bud, and when gently heated using a vaporizer battery, the cannabis concentrate is warmed to its vapor point, allowing patients to inhale the medical cannabis vapor into their lungs for direct absorption into the bloodstream.
When inhaled, vaporized cannabinoids are highly bioavailable, meaning they are rapidly received into the person's body (Health Canada 2019a,b).
This high bioavailability means that the onset of cannabis effects occurs within minutes, although it can take up to 30 minutes to feel the full impact (Health Canada 2019).
Cannabis concentrates are high-potency and not advised for first-time Cannabis users (Health Canada 2019b).
Begin slowly when vaporizing medical cannabis concentrates in Canada.
Begin with 1-2 small inhales and wait 30 minutes before taking another inhale (Health Canada 2019b).
Cases should confer with their doctor to consider the correct dose for them.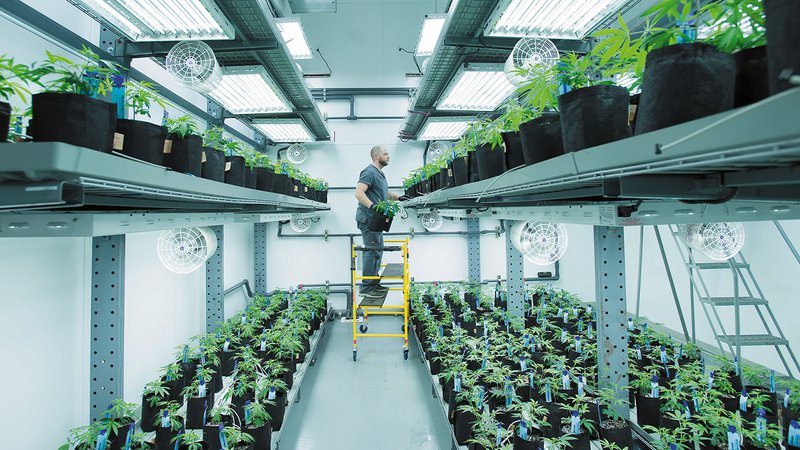 What Types of Vaporizers Are There?
The main types of medical cannabis vapes of as follows:
Disposable
Battery + cartridge
Disposable
These are vaporizers that incorporate the battery and Cartridge holding Medical Cannabis concentrates all in one tool.
Disposable medical cannabis vaporizers cannot be refilled, so once they are finished, the entire unit — including the battery — is disposed of and usually ends up in landfills, creating additional adverse environmental impacts.
Battery and Cartridges
The vast bulk of medical cannabis vaporizers utilize a rechargeable, reusable battery and 510-thread cartridge containing the cannabis extract.
These are easy to use and are an excellent choice if you're brand-new to vaping. To learn more about the vaporizable medical cannabis formulations available from Kaiser Day Cannaceuticals, visit www.kaiserday.com/thc-products.
Check out our Facebook page
What Are the Different Types of Medical Cannabis Vape Batteries?
The battery is the energy supply to the Cartridge, which is usually rechargeable.
The most famous battery on the market is the 510 battery, which you use with a 510 cartridge. The 510 battery fits with any 510 cartridges.
Some vaporizers can be used with dried flower OR concentrate.
How Do Medical Vape Cartridges Work?
A cartridge holds the Medical Cannabis concentrates and a ceramic heating element.
The ceramic heating element provides even heat dispersion and constant vapor volume without any charred taste.
Once the cannabis cartridge is applied to the battery, you can begin to heat the device (some are automatic and some have personalized heat settings), which heats the concentrate and turns it into a vapor that can be inhaled.
When a cartridge is depleted, toss it aside and substitute it with a fresh cartridge (0.5g cartridges provide approx. 100-200 inhales, depending on the patient's lung capacity).
How to Use a Medical Cannabis Vape Cartridge and Battery?
Kaiser Day's Cartridges are universal 510 thread, meaning that they are compatible with any battery that is 510 threaded.
To turn on the vaporizer, turn the Cartridge into the magnetic adapter and set it gently into the Kaiser Day Battery. Once installed, the vaporizer is available to be used.
Turn on the battery and inhale through the mouthpiece.
Tips for Newbies to Medical Cannabis Vaping
Here are some ideas to help you get the most out of your Medical Cannabis concentrates vaporizing experience:
When possible, remove your cartridge from the battery when not in use.
Store your vaporizer at room temperature, in an upright position.
Avoid subjecting your vaporizer to notable and unexpected shifts in cold and atmospheric pressure.
Given the concentrated potency, first-time cannabis users should exercise caution when vaping medical cannabis.
Avoid overheating your vaporizer's battery by waiting a few minutes between each use.
Use your medical cannabis vaporizer responsibly and do not drive or operate heavy machinery after use.
Remember: start slow! Take a hit — then wait a bit!
Medical Cannabis Vaporizing Canada Information
Every patient's circumstance is individual, so it's essential to first chat with your doctor to learn if vaporizing Medical Cannabis concentrates is the best choice for your medicine.
If you haven't found the answer to your question here, please reach out to our patient care unit by email: patientcare@kaiserday.com.
Are There Risks with Vaporizing Cannabis Concentrates?
There have been reports of patients experiencing side effects after vaping a cannabis concentrate. These side-effects include increased heart rate, dizziness, different levels of anxiety, confused thoughts, thought loss, sickness, or vomiting.
Vaping devices should solely be used as prescribed by your physician or in accordance with the instructions on the medical cannabis product.
Never try to alter any part of the vaping equipment. Vaporizable medical cannabis cartridges and batteries are designed as sealed units to prevent the addition and adulteration of products that may result in elevated health risks and unfavorable reactions.
Disclaimer: This information is for educational purposes only and is not intended to be, and should not be considered as legal or medical advice.
References
Health Canada (2019a) Talking with your teen about vaping. Electronic document, https://www.canada.ca/content/dam/themes/health/publications/healthy-living/vaping-mechanics-infographic/Parent%20tip%20sheet_web_Final_EN.pdf, accessed May 1st 2021.
Health Canada (2019b) What you need to know if you consume cannabis. Electronic document, https://www.canada.ca/en/health-canada/services/drugs-medication/cannabis/resources/what-you-need-to-know-if-you-choose-to-consume-cannabis.html, accessed May 1st 2021.